ABOUT VICTORIA SAGER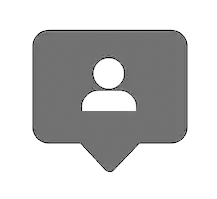 Follow
---
Born in Los Angeles, California, Victoria has lived in France, London, Morocco, Chicago, Washington, D.C., and New York. She currently resides in an 18th-century farmhouse in Weare, New Hampshire. Victoria melds Impressionism's quick brush strokes with Expressionism's colors to communicate emotions. Her paintings are often inspired by the beauty of her New Hampshire surroundings. Victoria's art aims to celebrate individuals, nature, and the human form.
ABOUT THIS ARTWORK: MEMORIES OF FORGET ME NOTS
---
Memories of Forget-Me-Nots, 2018 24 by 36 inches oil on stretched canvas This painting seeks to capture the yearning for summer during a winter snowstorm.
This artwork can be shipped
worldwide
when ordered on Canvas & Poster Roll
Any other format including, Stretched Canvas, Acrylic etc, ships only in North America (Free shipping)