ABOUT CHARLES PERTWEE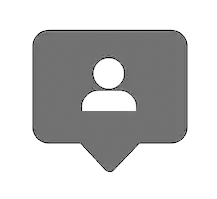 Follow
---
I was brought up spanning two cultures - Japanese and British - with the associated benefits, confusion and identity crises. Although my initial love was architecture I found photography, or perhaps it found me, while in University in London. I have as a photojournalist around the world for almost 20 years, covering all types of news, from the conflict zones of the middle east to the plush boardrooms of Asia. A new chapter of my life started when I moved to Miami with my family. The light, the colours, the architecture, the environment - mixed together to provide the inspiration for my current works in progress. Meditation has played a large part in my overcoming some of the negative effects of working as a photojournalist under difficult conditions. In my latest work I am trying to showcase the environment in which we live while trying to lessen the sensory overload that we experience while living in urban centers. To turn down the volume and increase the Zen. I do this by using long exposures and photoshop to remove certain elements and add others. I hope you enjoy looking at these images as much as I do making them.
ABOUT THIS ARTWORK: MIMO 031
---
The Coppertone Girl. Miami Modern (MiMo) is a regional style of architecture that developed in South Florida during the post-war period as a response to the stark, minimalist International Style of architecture. MiMo is not a single style, but rather a confluence of styles, the common denominator of which is a time — the heady decades after the war — and a place — the subtropical environs of South Florida. The austerity and deprivation during the Great Depression and WWII had left Americans dreaming of a carefree life and a better world for themselves and their children. Consequently, the United States—wealthy, strong and influential—emerged as a global power following World War II. America redirected its enormous industrial capacity from the defense economy back to the domestic economy following the war. There was no longer a perceived need for rationing, conserving and recycling. It was an age of exuberance and abundance. This was reflected in the glamour, fun, and material excess characteristic of MiMo. This image is a celebration of this unique area. The colours, the characters, the ambiance from my point of view, an outsider. This image is a composite of several different images taken in the same session and manipulated in post production. Elements have been added and subtracted from the scene in an attempt to control what cannot normally be controlled. The idea is to let the environment speak for itself without too much of the clutter of real life. From an ongoing series.
This artwork can be shipped
worldwide
when ordered on Canvas & Poster Roll
Any other format including, Stretched Canvas, Acrylic etc, ships only in North America (Free shipping)