ABOUT CHARLES PERTWEE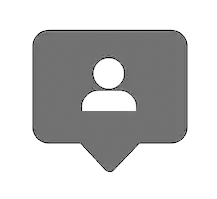 Follow
---
I was brought up spanning two cultures - Japanese and British - with the associated benefits, confusion and identity crises. Although my initial love was architecture I found photography, or perhaps it found me, while in University in London. I have as a photojournalist around the world for almost 20 years, covering all types of news, from the conflict zones of the middle east to the plush boardrooms of Asia. A new chapter of my life started when I moved to Miami with my family. The light, the colours, the architecture, the environment - mixed together to provide the inspiration for my current works in progress. Meditation has played a large part in my overcoming some of the negative effects of working as a photojournalist under difficult conditions. In my latest work I am trying to showcase the environment in which we live while trying to lessen the sensory overload that we experience while living in urban centers. To turn down the volume and increase the Zen. I do this by using long exposures and photoshop to remove certain elements and add others. I hope you enjoy looking at these images as much as I do making them.
ABOUT THIS ARTWORK: PEACOCK 003BW
---
Dancing Peacock displaying its plumage in Coconut Grove, Florida. Native to the Indian sub-continent, nobody really knows how they got to Coconut Grove. There are some theories, though. One is that hotel developers like Carl Fisher and Henry Flagler brought them here in the early 1900s as a marketing gimmick. Another is that a local couple bought a pair as pets, and they've just bred and bred all over the place. But maybe it was destiny. Among the earliest settlers of Coconut Grove was the Peacock family (no relation). In the 1870s, the English sailor Jack Peacock, his brother Charles Peacock, and his wife Isabella Peacock opened a hotel in what is today Peacock Park. And this is long before the birds made their way to Coconut Grove.
This artwork can be shipped
worldwide
when ordered on Canvas & Poster Roll
Any other format including, Stretched Canvas, Acrylic etc, ships only in North America (Free shipping)