ABOUT ALANA ROTHSTEIN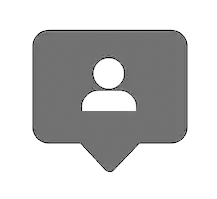 Follow
---
MY DESIGN IS A FUSION OF A LIFE DRIVEN BY FASHION ... ARCHITECTURE... ENTERTAINMENT... PERFORMANCE... MUSIC ... ART ... NATURE ... AND SIMPLY DESIGN BY ANY NAME. COMBINING THE AESTHETICS OF LINE, FORM, COLOR AND SHAPE TO CREATE A HIGH GLOSS/HYPER REAL CONTEMPORARY VISION. TECHNOLOGY PROPELS THE ART OF THE PHOTOGRAPHIC IMAGE AND THE STYLE OF TRANSFORMATION TO TELL A STORY. In this space we envelope ... ART + IDENTITY + DESIGN. As a self taught photographer and digital graphic/visual artist I have always followed that basic instinct to listen to what moves me, what transforms me to think bolder, and to expand my comfort zone and knowledge base. The challenge is ever constant to Never sit in Mediocrity. Artistic evolution occurs through discovery and intuitive experimentation. No two individuals see alike. The elements that affect their experiences are rare and specific to them. NOT TO BE DEFINED BY OTHERS.........BUT TO DEFINE YOUR SELF ALANAROTHSTEIN.COM ASK ABOUT PRIVATE + CUSTOM WORK W/YOUR IMAGES OR MINE..... *Watermarks do not appear on final art.....however, I digitally sign all of my work and although it's placement varies it appears on the actual art as shown on each piece.
ABOUT THIS ARTWORK: URBAN DENVER 2011
---
My original photos fused to celebrate a great city. Landmarks and personal memories from growing up in Denver.
This artwork can be shipped
worldwide
when ordered on Canvas & Poster Roll
Any other format including, Stretched Canvas, Acrylic etc, ships only in North America (Free shipping)