ABOUT CHARLES PERTWEE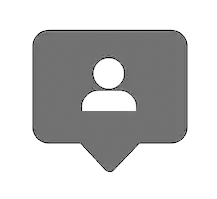 Follow
---
I was brought up spanning two cultures - Japanese and British - with the associated benefits, confusion and identity crises. Although my initial love was architecture I found photography, or perhaps it found me, while in University in London. I have as a photojournalist around the world for almost 20 years, covering all types of news, from the conflict zones of the middle east to the plush boardrooms of Asia. A new chapter of my life started when I moved to Miami with my family. The light, the colours, the architecture, the environment - mixed together to provide the inspiration for my current works in progress. Meditation has played a large part in my overcoming some of the negative effects of working as a photojournalist under difficult conditions. In my latest work I am trying to showcase the environment in which we live while trying to lessen the sensory overload that we experience while living in urban centers. To turn down the volume and increase the Zen. I do this by using long exposures and photoshop to remove certain elements and add others. I hope you enjoy looking at these images as much as I do making them.
ABOUT THIS ARTWORK: MIAMI BEACH 048
---
No Lifeguard On Duty - 4th Street, Miami Beach One of the newer lifeguard stands by architect William Lane on Miami Beach. A mix of the optimistic futurism of Art Deco and traditional Florida Cracker style wrapped in popping tropical colours. The lifeguard stands are not only nice to look and contain a couple of highly trained lifeguards, they also serve as landmarks and meeting points for beach goers. Despite that I chose to make this picture with a long exposure making the beach look completely empty, which it rarely ever is. From an ongoing series.
This artwork can be shipped
worldwide
when ordered on Canvas & Poster Roll
Any other format including, Stretched Canvas, Acrylic etc, ships only in North America (Free shipping)