ABOUT ROW ONE BRAND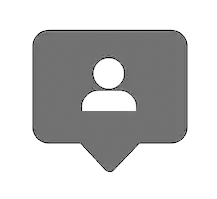 Follow
---
| Row One Brand | Historic Sports Art Collection | 4,300 Vintage Sports Art Prints | Sporting Event Ticket Stubs | Retro Sports Posters | 100% Money Back Guarantee | Free Shipping to All Cities in the United States & Canada | Over 1 Million Gallery Views | Row One's historic sports art collection includes the best vintage ticket stub art, retro sports advertisements, and vintage sports program cover art done by the greatest sports artists of the 20th Century including artwork by legendary sports artists Phil Neel, Robert Riger, Otis Shepard, Arthur Evans, Lon Keller, Karl Hubenthal, Ted Watts, and many more outstanding sports illustrators and cover artists. Row One, an American retro sports brand established in 2013, offers sports fans historic sports ticket stub art, vintage college football program cover art, and other classic retro sports art reproduction prints created from authentic game tickets and sports memorabilia. Now, we are pleased to offer our collection in this online gallery so you can purchase Row One sports art printed on a wide variety of mediums. We hope you find some vintage sports art that you will love on your wall. In this online historic sports art gallery e-commerce store, you will find an incredible selection of historic sports art prints for sale. Row One Brand vintage sports art will look great in your game room or office! Use our search box to help you find your favorite college or team. 100% Satisfaction Guarantee | If you are not completely satisfied, your money will be refunded. We are confident you will love your Row One Brand sports art print. Row One Brand historic sports wall art prints are not affiliated with, licensed, sponsored, authorized, or endorsed by any college, university, team, league, artist, athlete, venue, other brand, or any licensing entity. Only non-copyright, historic sports memorabilia is used by Row One to create our sports art. For more sports gifts and authentic retro apparel designs visit rowonebrand.com.
ABOUT THIS ARTWORK: 1974 NEBRASKA CORNHUSKER TICKET ART
---
Row One Brand offers sports fans the best vintage sports art reproduction prints. Our vintage sports prints are produced from historic, non-copyright sports ticket art, non-copyright program cover art, public domain photos, and other non-copyright or expired copyright public domain sports art printed materials dating back to 1876. Row One Brand scans each vintage sports image at high-resolution, digitally restores it, and meticulously crops the vintage art for maximum aesthetic wall appeal. Row One sports art posters are true conversation pieces and our vintage sports memorabilia collection is incomparable. Row One offers our vintage sports art collection in an amazing array of sizes. Our vintage sports art reproduction prints are available as a metal print, wood print, acrylic print, canvas art print, vintage sports poster, or framed sports art print. Sports fans can choose the custom frame of their choice from a selection of beautiful frames. Row One sports art is custom printed when you order. Row One Brand fine art reproductions are not affiliated with, licensed, sponsored, authorized, or endorsed by any college, university, pro team, league, event, venue, other brand, or licensing entity.
This artwork can be shipped
worldwide
when ordered on Canvas & Poster Roll
Any other format including, Stretched Canvas, Acrylic etc, ships only in North America (Free shipping)