ABOUT AURELIA SCHANZENBACHER SISTERS FINE ARTS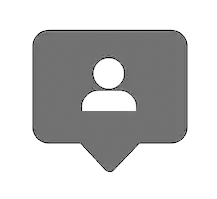 Follow
---
Aurelia Ann Schanzenbacher is one of the sister artists of Sisters Fine Arts (Sistersfinearts.com) residing in Southern Oregon, USA. Aurelia has a degree in Ministry and Church Leadership with an emphasis in Missions, and was led to do short term mission work in India and Mexico. After receiving her degree, Aurelia continued her Masters education in Teaching. Her art training includes community college art courses, art workshops and online art classes. She has original art pieces and prints available at a local art gallery located in Klamath Falls, OR. Aurelia moved to Oregon in 2006 and took up the hobby as photographer for ten years and expanded her interest in art in 2017. The switch to an artist was the desire to paint/draw the photographs taken throughout her travels. Art has given Aurelia the ability to experiment in all the different mediums to include oils, oil pastels, acrylics, watercolors, color pencils and digital artistry. Aurelia also enjoys quick drawings and has made a concerted effort to draw daily using oil pastels, watercolor pencils or ink. When using ink, her final process is throwing splashes of watercolor on the art piece. She also enjoys experimenting with her pieces and creating digital artistry by using software to enhance texture and colors. Aurelia administer's a Facebook Group Fine Art Spot: Collective Group of Artist. She has a desire to see artists become renowned in their craft and would like to assist anyway she can. At the moment, Aurelia and her sisters are transitioning , a non-profit organization dedicated to church ministry. The ministry is an outreach to the underpriviliged, seniors and veterans using technology to train. Aurelia and her sisters would like to expand the training to art instruction. Gallery exhibition or original art: https://www.2riversartgallery.com/ Website: Sisters Fine Arts at https://sistersfinearts.com/ Facebook: https://www.facebook.com/groups/FineArtSpot/; Instagram: https://www.instagram.com/sistersfinearts/ Original art pieces can be purchased by contacting Aurelia directly at sistersfinearts@gmail.com Please note that any watermarks appearing on images DO NOT appear on printed images purchased. COPYRIGHT All images on this website are fully protected by U.S. and international laws, all rights reserved. The images may not be reproduced, edited, copied, downloaded, manipulated, transmitted, or used in any way without written permission from Aurelia Ann Schanzenbacher. All Rights Reserved.
ABOUT THIS ARTWORK: MISTY MORNING
---
Misty morning at Yachats Beach, Oregon. This central Oregon coast village is mostly made of rocky shelves, but there are 20 miles or so just south of town that alternate between sandy, rocky ledges, a mix of the two and some soaring cliffs. Some of the best beaches for tidepools around the entire Oregon coast exist within Yachats as well as just south of there. Since the vast majority of the town is made of black basalt (where various tidal surprises lurking within), tidepool life can easily outnumber the humans. There are some tiny pocket beaches within Yachats that sit between some of the rocky areas, which is where some of the best beaches for weird, enormous grains of sand can be found. These are not regular soft sand beaches, but rather curious spots where extremely large, sometimes rather harsh sands sit. They are often fascinating in coloration too.
This artwork can be shipped
worldwide
when ordered on Canvas & Poster Roll
Any other format including, Stretched Canvas, Acrylic etc, ships only in North America (Free shipping)