ABOUT LISA DREW MINNEAPOLIS PHOTO ARTIST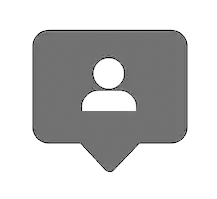 Follow
---
Originally from San Diego, CA, photo artist Lisa Drew hails from Minneapolis, MN. Lisa moved to the Twin Cities out of her love for the arts and was primarily a classical music vocal soloist performing with notable organizations on international stages. Within the past several years, her attention has shifted to photography where she focuses her craft on landscape, botanical, and architectural design. In addition, Lisa runs a successful web design business and continues to sing as a church soloist even during COVID-19!
ABOUT THIS ARTWORK: STUDY IN BLUE
---
Originally photographed in the Shingle Creek neighborhood of Minneapolis, Minnesota, then digitally manupulated. This looks great on canvas - I have a 30x40 hanging in my living room!
This artwork can be shipped
worldwide
when ordered on Canvas & Poster Roll
Any other format including, Stretched Canvas, Acrylic etc, ships only in North America (Free shipping)