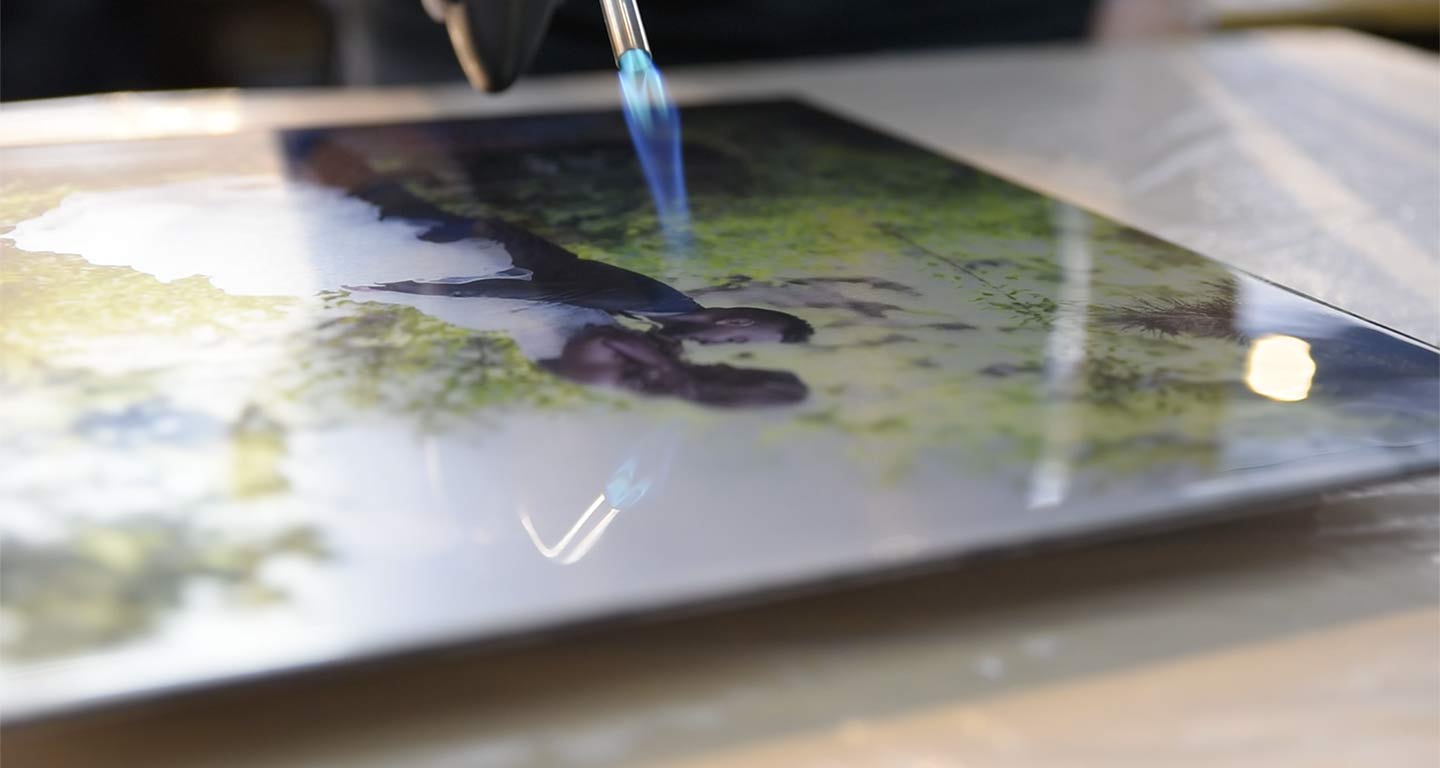 Check out some of our jobs
Nous ajoutons un nouvel ingrédient :Notre Passion
"I'm thrilled with the way my acrylic print turned out. The team communicated VERY well with any questions I had. They even let me know before starting to print if the quality would work (I'm so thankful for that). It took approximately one month, quick for a custom print of this quality. The quality of the piece and the printing is gorgeous and I'm ecstatic to have worked with them. Highly recommended this team. "

"I used Pictorem because of the wonderful customer reviews, but admit I was still pretty nervous about my order. Since I recolored my print myself, I was worried about how the coloring would turn out. I am so happy with the end result. Thank you so much Pictorem! I've wanted to print this for a while now, and it was worth the wait. "

"I was impressed with the quality, the image is vibrant, the overall quality is incredible "

"My first order today for 3 gallery wrapped canvases. Will add a review on the product when I receive but I couldn't be happier with the order process. THe website is extremely easy to navigate, walks you through all the options and the entire process. I had a few questions and needed some support and Fabian was prompt, knowledgeable and a real pleasure to deal with. "

"I am very pleased with the panorama print you did for me, and I am amazed at your service. I ordered and emailed the image to you at 9:30 a.m. Thursday evening and received the completed work safely wrapped just after 9 a.m. on Monday morning. I will certainly be asking you to do further work for me. Many thanks. "

"My print is BEYOND perfect. The customer service at Pictorem is incredible, they are quick to respond to any questions I had, and the quality of my stretched canvas print is flawless. The process of it being delivered was effortless (which I was nervous about due to the size of my product). Everything turned out so, so, so, so good, even better than I imagined... thanks Pictorem! And thanks for the quality print that will bring so much joy to my loved one this holiday! Fabien, you rock! "

"Great quality prints and lots of options. They totally dilevered a great product at an awesome price as well. "

"Hi Fabien. Just wanted to say you did an outstanding job on the printing of the stretched canvass project! It looks amazing! Thanks again for all your help! Tony "

"Received my canvas, even with a low resolution file they were able to make a fantastic print. Thank you for everything. "

"I was so excited beyond words when the canvases arrived at our house. Seeing a 5 panel canvas of a photograph that I took blew me away. The service at Pictorem was great. Thank you Pictorem for a job well done. I will be a return customer. "
more feedbacks on facebook